Helping families recover from injury.
Toyota's Way Forward Fund is a new initiative to support people impacted by significant injuries, starting with a focus on children recovering from traumatic brain injury (TBI).
By investing in and partnering with the TBI care community, the Way Forward Fund will address gaps in TBI funding for children, support health equity and strengthen the recovery journey for kids, families and caregivers.
Introducing The Way Forward Fund
WHAT WE'RE DOING
To begin, we're investing resources in organizations dedicated to improving the care and recovery for children affected by TBI in Michigan and Texas.
Our efforts will focus on three main priorities:

Operational programs
Recovery, rehabilitation and support services for kids, families and caregivers

Research and development
Advancement of technologies & learnings to improve care and outcomes for pediatric TBI

Equipment
Increased access to tools and resources for TBI care & recovery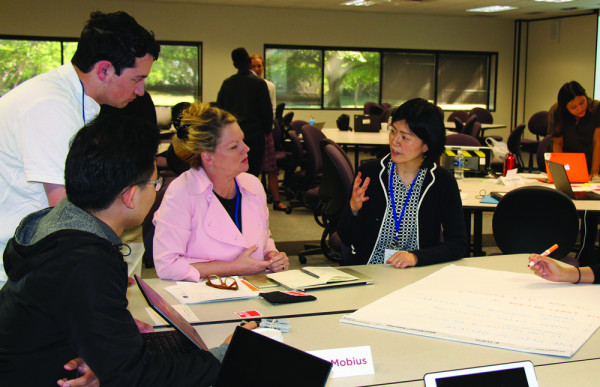 Why We're Doing It
The Way Forward Fund is a unique way for Toyota to realize its vision of creating mobility for all by implementing the Toyota Way values of continuous improvement and respect for people.
More than funding, The Way Forward will leverage Toyota partnerships, know-how, support and connections to drive new ideas and effect change.
LEARN MORE
Through the Way Forward Fund, we aim to enhance the support that children and families need once they've experienced a TBI. That they might find a way forward to recovering their independence and mobility.